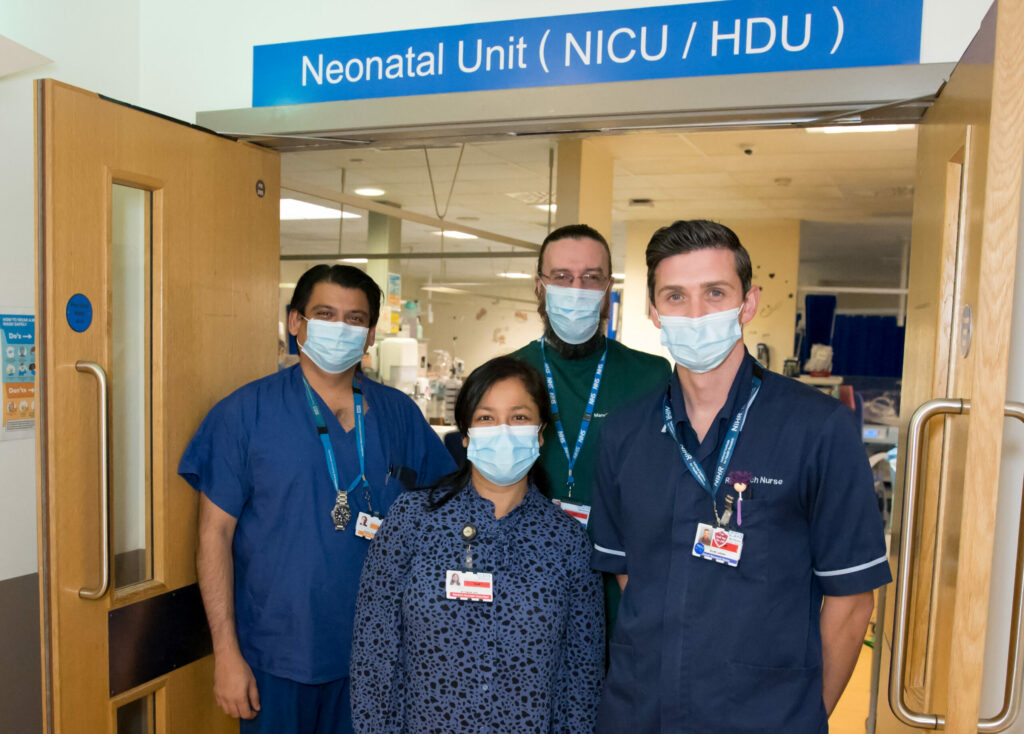 First baby recruited by Bolton researchers looking to boost protection from infectious respiratory viruses
HARMONIE research study is testing the effectiveness of an antibody to reduce hospitalisations
Parents in Bolton with young babies are being encouraged to register their interest
Researchers at Bolton NHS Foundation Trust have recruited their first baby on to a study aiming to protect babies from serious illness due to the respiratory syncytial virus (RSV).
The HARMONIE research study is looking at the effectiveness of an antibody, called nirsevimab, that has been developed to significantly reduce the number of babies that are admitted to hospital with RSV.
The virus is the most common cause of bronchiolitis in infants, with more than 60% of children infected by their first birthday, according to government figures.
While most RSV infections cause mild illness, some may result in hospitalisation.
Bolton NHS Foundation Trust is offering parents of babies on Neonatal, who are approaching their first winter, the opportunity to get involved and help researchers find out how much protection the antibody provides.
Helping babies both now and in the future
Dr. Sweta Jain, Neonatal Unit Consultant and Lead Investigator for Bolton, said:
Taking part in this study will allow some of our babies to get access to treatments that they wouldn't normally have access to.

"We'll be working closely with families on the trial to monitor the effectiveness of the dose and whether it reduces hospital admissions or infections.

"I am so proud of the team for what they have achieved so early on by working with colleagues in pharmacy and neonatal to help ensure the efficiency of new treatments through research, for families and babies both now and in the future.

"Previous trials have shown good results for safety and effectiveness, so if this trial can prove that we can prevent babies from coming to hospital with RSV it will help inform whether it can be rolled out as a treatment.
Professor Andrew Ustianowski, National Specialty Lead for Infection at NIHR Clinical Research Network, and Co-Clinical Director at NIHR Clinical Research Network Greater Manchester, said:
This study, supported by the National Institute for Health and Care Research across more than 100 sites, provides the UK with the opportunity to lead the way in a disease which impacts infants globally.

"By carrying out this widespread study, we can help discover how babies can be protected from such a common, yet potentially debilitating virus. Previous smaller studies of the antibody being used has shown nirsevimab has a good safety profile in babies, which will hopefully provide parents with confidence to take part in the study.
The research team in Bolton will be reaching out to parents to raise awareness of the study.
Lead by the National Institute for Health and Care Research (NIHR), the HARMONIE study is taking place at sites across the UK and parents are being encouraged to take part by registering their interest online.