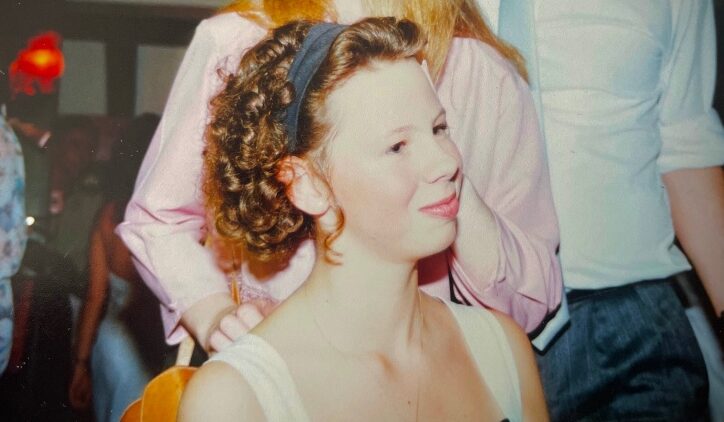 Zoe Greenhalgh donated her organs after dying from a brain tumour in 2002
Her parents, sister, son and cousin to take on fundraising challenges to honour Zoe's legacy
Money raised will help Our Bolton NHS Charity invest in simulation training for Bolton NHS staff
The family of a young mum from Bolton who donated her organs and tissue after dying from a brain tumour are setting themselves a series of epic challenges throughout 2023 to honour her legacy.
Zoe Greenhalgh was only 25 when she sadly passed away in 2002 after a short battle with cancer.
Before her death, Zoe was a champion for organ donation and became the face of a campaign that encouraged more people to speak openly about their donation wishes with loved ones and sign up to the donor register.
Now, more than 20 years on, Zoe's family are setting out to continue that legacy through a series fundraising events that will raise money for Our Bolton NHS Charity so that it can be invested in specialist organ donation training for staff at Bolton NHS Foundation Trust.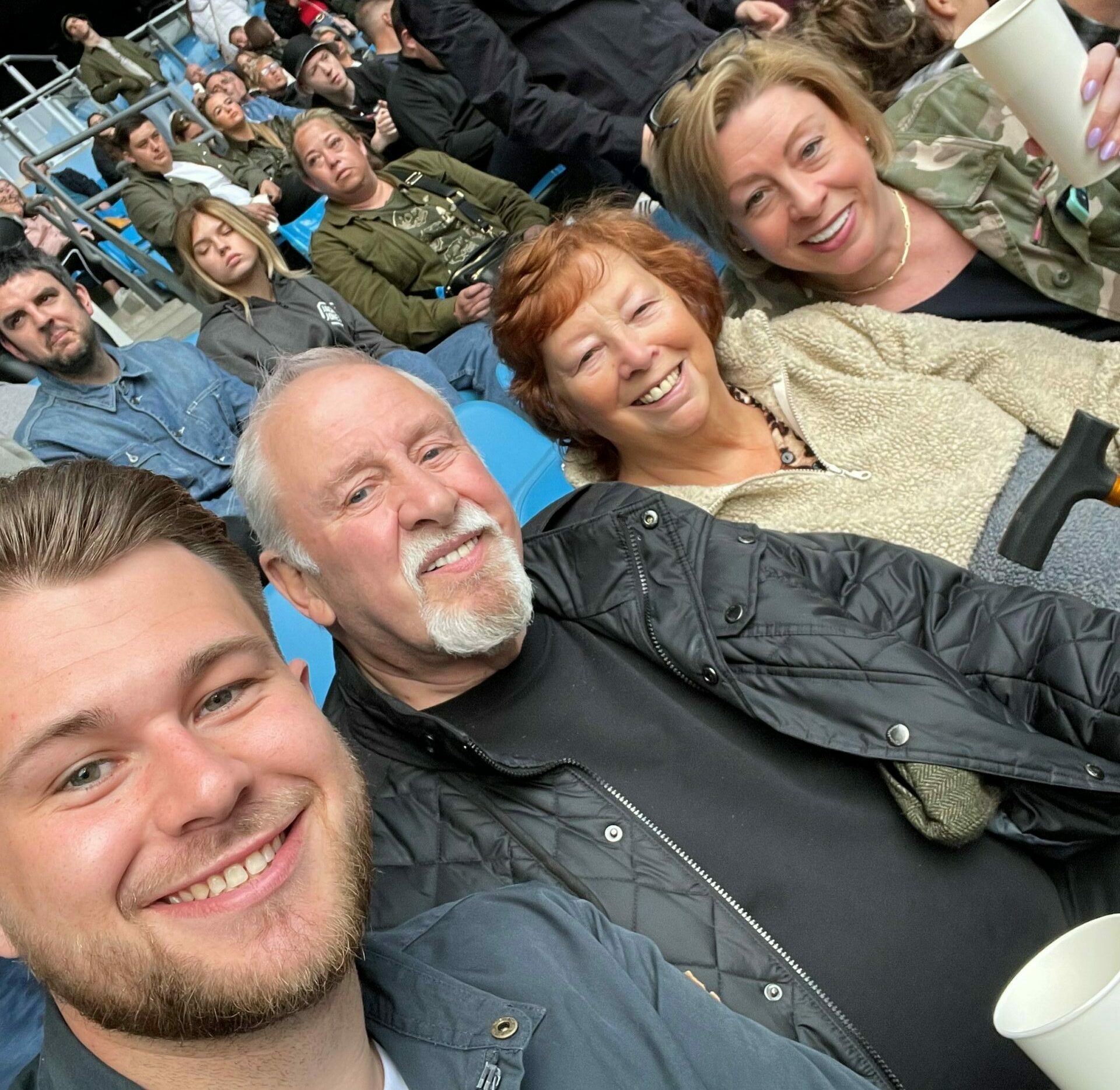 (Pictured L-R: Alex, Zoe's parents John and Jacky, and Zoe's sister Vicky)
The family are also hoping to use their fundraising frenzy to raise awareness about organ donation and the potential it has to both save and transform other people's lives.
'It's our duty to carry on her work'
Zoe's son, Alex, 23, was just two years old when his mother passed away. He has few memories of his mum, but through conversations with his family is all too aware of how incredibly special she was:
Through my mum's campaigning she boosted potential donor registrations by more than 11,000, donated her body to medical sciences for research and donated her eyes so that four other people would be given the gift of sight.

"To this day that drives me every single day to do my best.

"It's our duty and an honour to carry on her work, and the fact it's more than 20 years on it feels more important more than ever to keep reminding people how important organ donation can be.

"Just before she died my mum spoke about how proud she was that she could help others after she'd gone, and to get people thinking and talking about donation.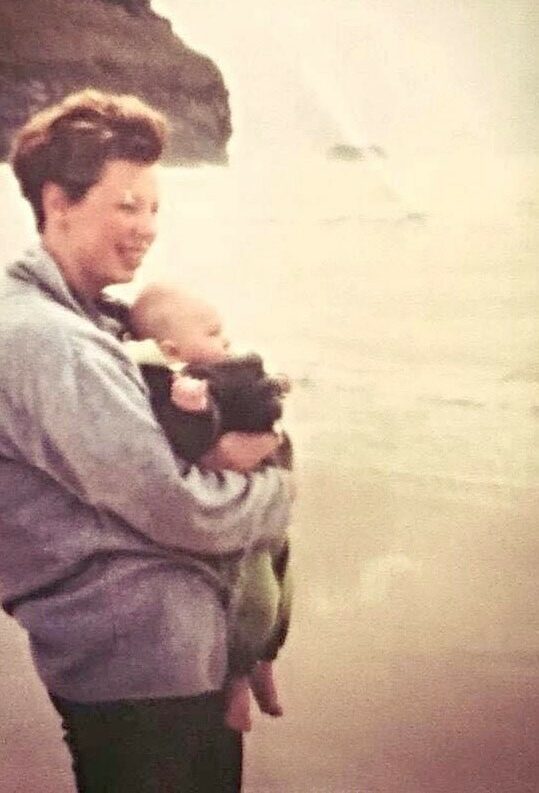 In April, Alex will be taking on the infamous Manchester Marathon, where he'll be spreading the message about organ donation through the streets of Manchester with a picture of his mum printed on his t-shirt.
I feel ready for the race as I've been keeping up with my training plan. It's my first marathon so the focus is to cross the finish line rather than set any record times.

"I'm no born athlete so it's going to be a huge challenge, my hope is to finish in less than five hours. I'll be gleaming in the atmosphere on the day as Manchester always turns out in such big numbers to offer that support from the sidelines.
'One last act of kindness'
Removing barriers for young people to talk about death and their organ donation wishes is something Alex is very passionate about, and is keen spread that message to student nurses.
Education and training will be really meaningful by sharing understanding and setting up a base for knowledge that can be passed amongst others.

"We hope to raise awareness across Bolton where all nurses have an understanding to make it easier to have those conversations about donating organs after death.

"Donation can be heroic as you are giving people a better life after you have gone – one last act of kindness.
Challenge one: John O'Groats to Lands' End
This Saturday (11 March) Zoe's cousin Dave Wilkinson will embark on an 837-mile journey from John O'Groats to Lands' End by motorbike, in less than twenty-four hours.
Dave is aiming to raise £1,000 and explained why he wanted to get involved and how he's feeling ahead of the big day:
Riding in this cold snap and potential snow in the far north of Scotland only adds to my challenge, but it's one I've always wanted to do and fundraising for organ donation gives it purpose.

"Zoe was one of a kind and there was nothing she was scared of talking about. Even though she knew what was coming, she was brave and was determined to help others.

"I'm passionate about keeping that legacy going, reminding people about why organ donation is so important and that it can have a positive difference by giving someone else a second chance in life.
Investing in organ donation training and education
The family reached out to Bolton NHS Foundation Trust after seeing the Trust's coverage of Organ Donation Week in October 2022.
It's their hope that the money raised for Our Bolton NHS Charity can be used to invest in organ donation simulation training for hospital and community staff to improve the experience for other families who experience bereavement.
Suzanne Lomax MBE, Bereavement Nurse and Clinical Lead at Bolton NHS Foundation Trust, said:
We are so grateful for what Zoe's family are doing, and we'll be able to look at using the funding to educate and train our nurses and doctors.

"The simulation training will provide staff with hands-on training, showing what happens at every stage of the donor's journey. It's something we have always wanted to do.

"Talking about organ donation can be a very frightening conversation for our staff to have with potential donors and their families as you're talking to people at a very vulnerable time, so this training will help provide our staff with greater confidence and break down any barriers that still exist around donation.

75 years of the NHS
2023 marks 75 years of the NHS and will involve lots of big events to celebrate the remarkable impact the health service has had on people's lives up and down the country.
Sarah Skinner, Manager at Our Bolton NHS Charity, commented:
Throughout history the NHS has been at the forefront of innovation, so for Zoe's family to be fundraising and raising awareness of organ donation feels like a very special way of celebrating such a big milestone.

"We are blown away by the family's courage and determination to make a difference for our patients, their families and our staff, and we are so proud to be supporting them as they continue Zoe's wonderful legacy.
How to donate
You can support the family on their fundraising journey throughout 2023 by visiting their JustGiving page.
Stay up-to-date with their epic challenges by following Bolton NHS Foundation Trust on social media:
Facebook: @boltonftnhs
Twitter: @boltonnhsft
Instagram: @boltonnhsft
TikTok: @boltonnhsft