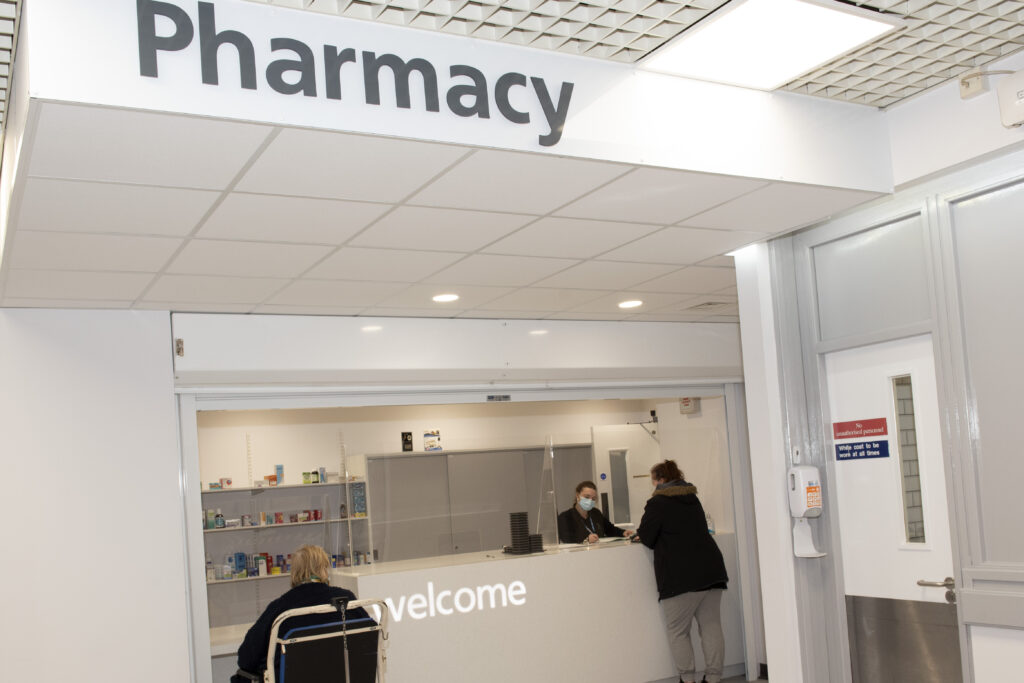 A new pharmacy prescription tracker is being launched at Royal Bolton Hospital, which will allow outpatients to see in real time the progress of their prescription and when it's ready to collect.
The new tracking system has been developed to improve patient experience by reducing waiting times and congestion around the main entrance of the hospital.
Two large screens are being installed at the end of April to display status updates about the progress of prescription orders.
The first will be located in the main entrance of the hospital and the second in the hospital's restaurant to offer patients a comfortable place to wait with food and drink refreshments.
Steve Simpson, Chief Pharmacist at Bolton NHS Foundation Trust, said:
Over the past twelve months we have made great progress in using technology to improve what our patients experience.

"We're all very used to using tracking technology for orders in other parts of our lives, and we hope that patients will enjoy that same convenience when they arrive for their prescriptions and spend less time waiting.
Pharmacy staff will also be able to use the new technology to provide regular updates to the hospital's wards via a desktop app.
It's hoped the system will improve the discharge process and patient flow through the hospital by reducing how long it takes to turnaround patient discharge medication.
Ryan Calderbank, Divisional Director of Operations for Diagnostic and Support Services at Bolton NHS Foundation Trust, said:
It's exciting that this system will help us to improve how quickly we can dispense discharge medicines, helping patients return home sooner and supporting colleagues with patient flow.

"We are always looking for ways to develop our services so that they work in the most effective way for both staff and patients.
Bolton NHS Foundation Trust has also installed a free standing prescription collection point at Royal Bolton Hospital, giving patients 24-hour access to collect their outpatient prescriptions at a time that suit them.
Patients can find out more and register to use the prescription collection point on our website.