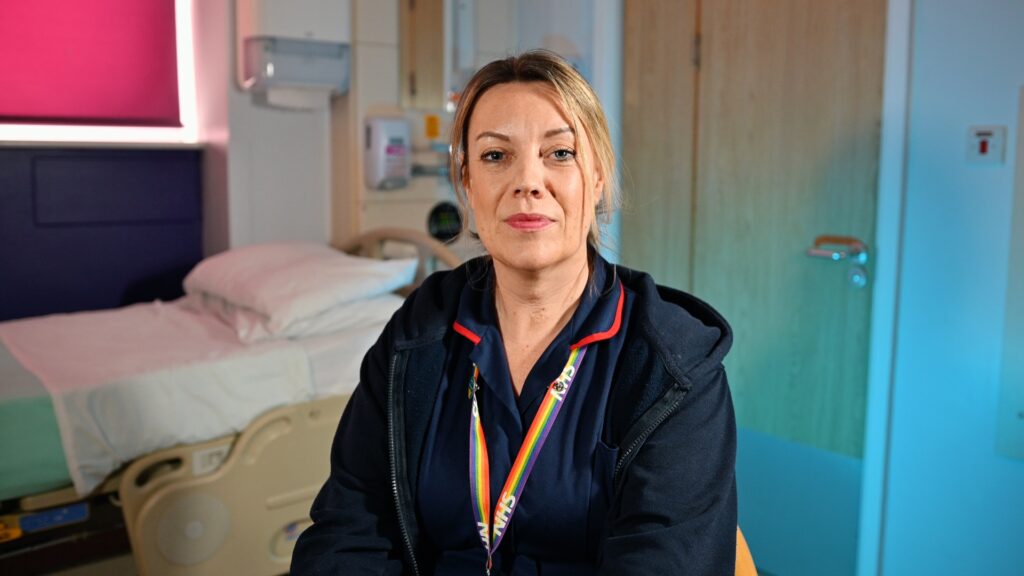 Dedicated specialist midwifery team provide expert mental health support
Team help women having their baby in Bolton
Wraparound support from team, community and voluntary workers
We are here to reassure and help is the message from specialist mental health midwives at Bolton NHS Foundation Trust.
A dedicated team of expert midwives and support worker provide mental health assistance to women and their partners during their pregnancy journey.
Fran Ireland, Lead Specialist Mental Health Midwife at Bolton NHS Foundation Trust, said:
We offer women individualised support around their mental health needs during pregnancy and up to four weeks post-natal.

"Early identification and assessment for women's mental health needs is so important; during the perinatal period women's mental health can fluctuate so it may be women feel fine and then begin to find things difficult.

"We are here to reassure and to help ensure women get the support they need.

"I love making a difference for women, their partners, families and babies.
Fran had trained as a clinical midwife but after she experienced post-natal anxiety wanted to specialise in making a difference with perinatal women's mental health when she returned to work.
Bolton's specialist mental health midwifery team give support to women once they have booked to have their baby with Bolton NHS Foundation Trust, until baby is four weeks old.
Approximately 1,500 women and their partners each year at Royal Bolton Hospital and throughout Bolton's communities are referred to the team, who are linked into a number of healthcare, charity and voluntary teams throughout Greater Manchester.
Women are referred to the team by their community midwife, GP or another healthcare professional.
Laura received help from the team when pregnant with her baby having been referred to Bolton's team due to a mental health diagnosis.
She said:
Knowing that somebody is there and it's somebody you can rely on makes all the difference for this.

"I required a lot of support towards the end of my pregnancy when I was having problems with pre-eclampsia, and Fran, Libby and the team really supported me, making sure that I understood everything while I was there.

"If I needed extra accommodations because of my mental health they went to a really great effort, always being there to listen when I needed them and offering support and advice on the mental health front.
Support given to women is variable but is personalised to their individual needs.
George and his partner, Abbie, recently asked for help from Fran and the team during the birth of their first child.
Fran and team assessed Abbie needs and referred her to the perinatal community mental health team, and provided help when she was in Royal Bolton Hospital.
George said:
Abbie had been made redundant just after finding out we were pregnant and everything went downhill, and in the end we just said we needed that help and support.

"The support has been amazing, in and out of the hospital, to help the mind when it needs that little bit extra to get through the days.

"The hardest step is asking for help, but do not battle on by yourself.

"100% ask for help.
Libby Gundlach, Specialist Mental Health Midwives Support Worker at Bolton NHS Foundation Trust, said:
The difference you get to see from a woman coming in and feeling so vulnerable to being seemingly a whole new person, it's amazing.

"There is so much support available for women and we absolutely change lives.
Laura added:
You've got nothing to lose from asking for help, but you've got everything to gain.

"I know sometimes you might be worried about what other people will think about you, but you can't be the best mum that you're going to be without that support.

"Talking about it and getting some support is the best thing for you and your baby.

"You can do this.