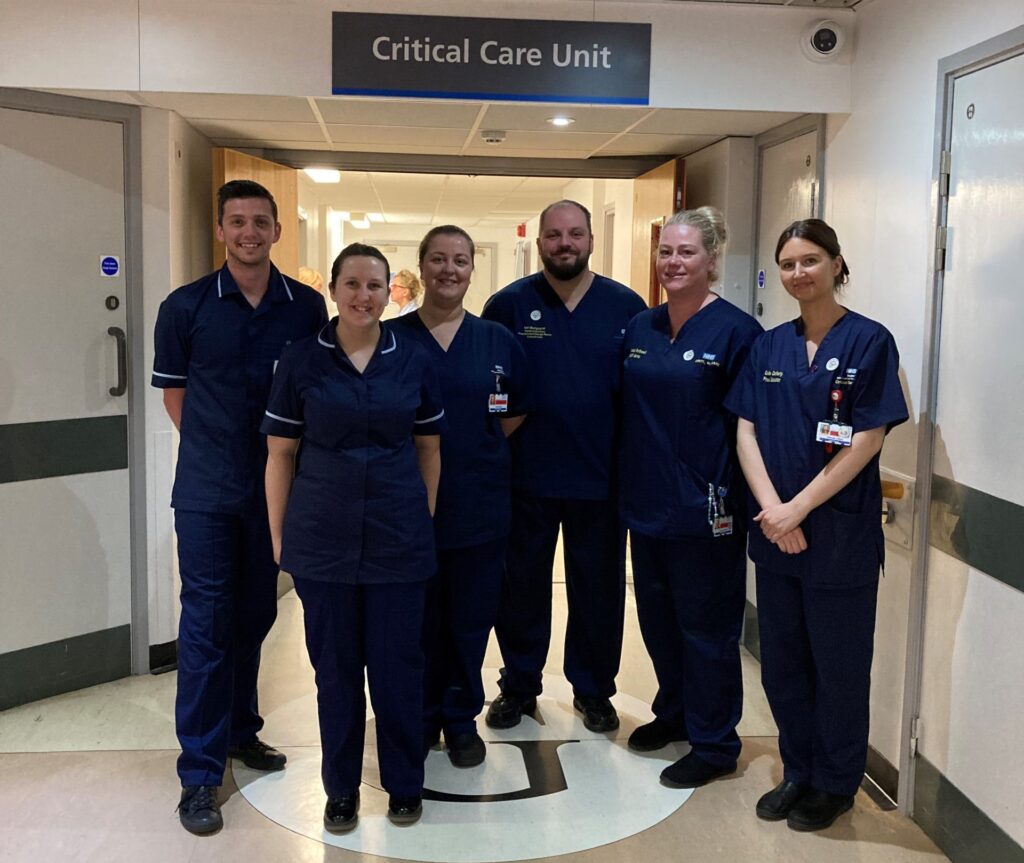 Researchers at Bolton NHS Foundation Trust have contributed to one of the largest research studies in the history of UK critical care medicine to improve our understanding of how to treat critical illnesses, such as severe Covid-19.
The GenOMICC study looks at critically ill patient's DNA, using saliva or blood samples, to find out why certain patients are more vulnerable to severe disease.
The Trust recruited fifty patients to GenOMICC in 2022-2023, and 121 since the national trial began. A new treatment for critically ill patients with COVID, known as baricitinib, has already been discovered through the trial.
The latest paper published in the 'Nature' journal highlights several more promising new classes of drug, which shows how a better understanding of genetics can improve understanding of the disease process and identify new treatments.
Gareth Hughes, Critical Care Consultant and Principal Investigator for the GenOMICC trial at Bolton NHS Foundation Trust, said:
Research in Critical Care at Bolton continues to contribute to studies that provide important insights into serious medical conditions. This allows us to find improved treatments so that we can deliver better patient care.

"Thanks to the team-work between research staff and critical care, we have recruited a total of 78 patients for critical care studies in 2022/2023.

"Thank-you to all the staff involved, the patients that have contributed and to the patient relatives advocating on behalf of their loved ones. Their support and help with our research is truly driving better patient care for the future.
Integrating research alongside day to day clinic practice is vital for continuing to advance medicine and improve patient care. For patients admitted to critical care the team will approach patients and or their relatives if they are able to take part in a clinical trial.
Bolton NHS Foundation Trust is also recruiting for a number of other studies in Critical Care, including:
Ahead of Clinical Trials Day on Saturday 20 May 2023, the Trust is celebrating the life-changing research taking place every single day.
More than two-thousand patients have taken part in vital research at Bolton NHS Foundation Trust in the past twelve months to transform health and social care for future generations.