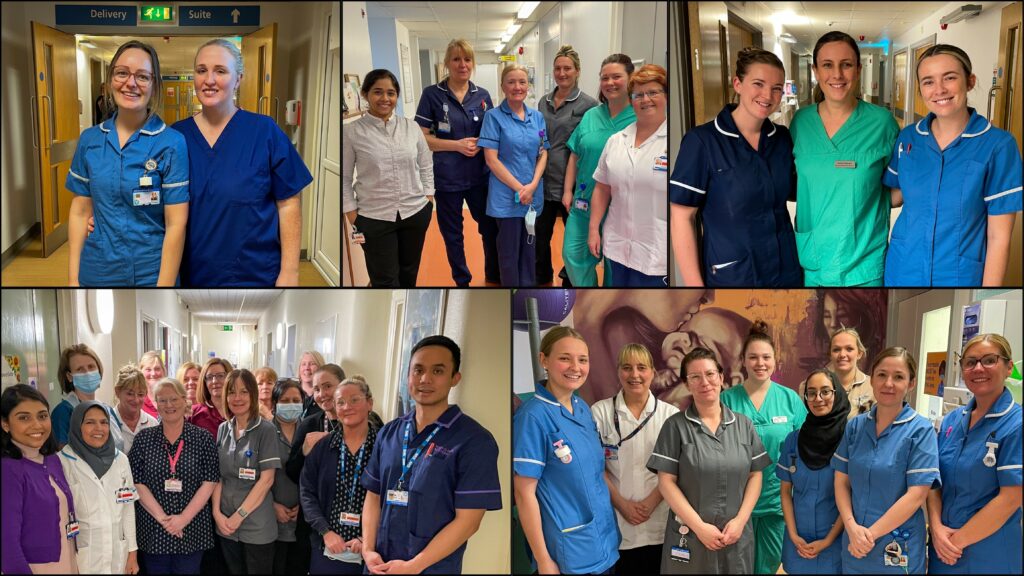 Female staff make a huge difference for women in Bolton and beyond
Wide range of services provided for women
Celebrations of staff come on International Women's Day
Female staff and patients are being celebrated by Bolton NHS Foundation Trust as part of International Women's Day (8 March 2023).
The majority of Bolton's staff are female, much like the NHS throughout the country, at approximately 85%.
Bolton provides a wide range of services to women in Bolton and beyond, including maternity, breast and gynaecology.
James Mawrey, Deputy Chief Executive and Director of People at Bolton NHS Foundation Trust, said:
We always celebrate all our people here at Bolton, but on International Women's Day we wanted to share the difference we're making to women's lives throughout Bolton and further afield, and highlight our fantastic female staff.

"I am so proud to work alongside such fantastic women, and am in awe of how each and every day they make such a positive impact to so many different people.
A spotlight is being shone on the services the Trust provides to look after female patients.
Bolton's Breast Services provide a wide range of patient-focused care, including breast screening and tailored mastectomy support.
The team have received feedback from a patient who described how she felt after the final part of her breast cancer treatment.
She said:
Following our discussion at the tattoo clinic on Friday morning, I want to express my gratitude and support for such a service being available in Bolton.

"Receiving a nipple tattoo as the final part of my breast cancer treatment has been such a positive experience for me.

"All the staff have been friendly, caring and professional and I am so pleased with the result.

"I would like to take this opportunity to thank all the staff at the Breast Care Unit for everything they have done for me.
One patient gave the team on M6 feedback following their recent gynaecology procedure, saying:
From start to finish the nurses and doctors were amazing and so supportive, explaining my procedure, giving me plenty of choices and being as honest with me as possible.

"I was made to feel so comfortable which was exactly what I needed at this time!
Within Bolton's Maternity Services, Midwife Amy Frankland has been hard at work encouraging women to take part in an umbilical cord blood collection study.
The study aims to protect babies from the devastating disease Group B Strep.
More than 6,000 women are looked after by Bolton's Maternity Services every year.
The Trust has recently launched a gender staff network, which aims to give people a voice and influence policies and plans which may impact on a particular gender, for example menopause, maternity leave, flexible working etc.