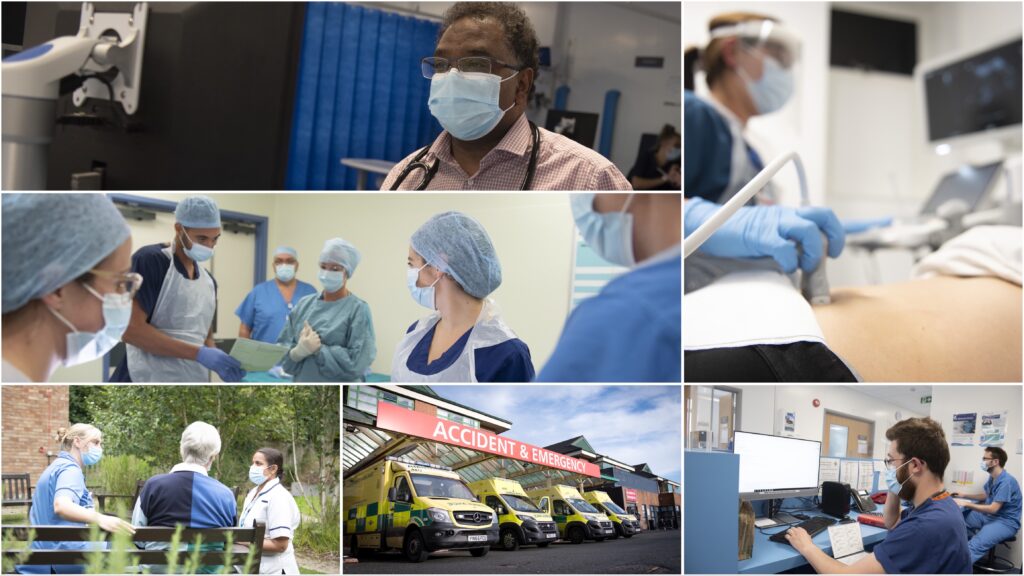 Bolton NHS Foundation Trust staff have carried out more than 1.3 million appointments to help people throughout Bolton and Greater Manchester during 2022.
5,085 babies have been born, 11,617 endoscopy procedures have taken place and 502 people have been looked after, for an average of seven and a half days, on Royal Bolton Hospital's critical care ward.
Approximately 6,500 staff across 22 trust sites, as well as in thousands of patient homes, provide healthcare services to communities in Bolton and beyond.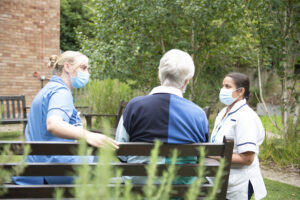 Bolton helping its community
Despite the immense pressures faced by the NHS, with COVID waves earlier in the year as well as heatwaves and cold snaps, staff throughout the trust have:
Made 484,636 visits to patients in community settings
Cared for 1,088 babies in the neonatal department
Carried out 118,780 MRIs and x-rays
Had 122,705 people attend Bolton's emergency department
Carried out 15,892 sexual health appointments, including 10,277 for STIs
42,918 ophthalmology patients seen
Seen 50,241 patients through the 0-19 service
Carried out 9,061 diabetes appointments
Tested approximately 9.1 million samples in Bolton's laboratories
1,733 patients discharged home safely with a full package of care
Carried out 18,222 breast screenings
Supported more than 1,500 families with our bereavement team
Rae Wheatcroft, Chief Operating Officer at Bolton NHS Foundation Trust, said:
It's incredible to think of the amount of care given to our communities in more than 1.3 million appointments throughout this year.

"Our staff work incredibly hard to provide the highest levels of care for our patients and their attitude, compassion and dedication are a testament to the NHS and an immense credit to Bolton.
Patients have been put in control of some of their appointments this year, with Bolton's dermatology service saving 99% of their appointments following the introduction of Patient Initiated Follow-Up.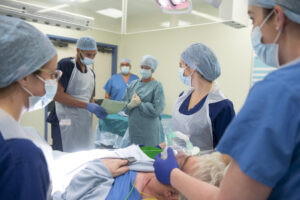 Driving down waiting lists
During the year staff at Bolton NHS Foundation Trust have worked hard to drive down the number people waiting for surgery, with the two year waiting list completely eradicated and 78 week waits reduced by 75% to 127 people, as well as the number of people on Bolton's diagnostics waiting lists reducing by 2,253.
14,097 surgeries took place during 2022, 9,786 elective and 4,311 non-elective, a number which will increase in coming years with the opening of brand-new, state-of-the-art theatres, which are under construction and expected to open by summer 2023.
Other building and improvement works which began this year include:
iFM, the trust's wholly owned subsidiary which provides facilities management services, have also been making a difference for patients:
More than 1.8m bits of linen washed
More than 80,000 trays of surgical theatre instruments sterilised
Approximately 29,000 steps walked a shift by each porter (that's roughly 12 miles!)
View this post on Instagram
Rae added:
I am so proud of how our staff have gone above and beyond yet again for our patients and how they strive to provide the highest levels of patient care.

"We will always do our best to make a positive difference for each and every one of our patients and their loved ones.
For the fourth year running Bolton NHS Foundation Trust scored highest in the NHS staff survey as the best place to work in Greater Manchester.
Find your place with the trust on our jobs page.