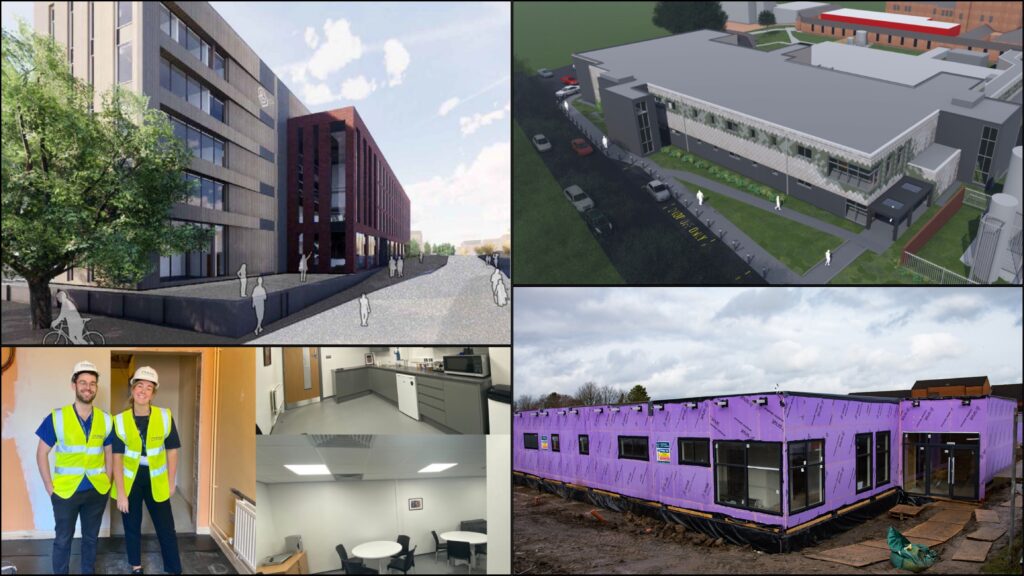 Multiple building works ongoing
Improvements to provide benefits for patients
Bid remains with Government for new hospital buildings boost
Improvement works continue apace to help staff at Bolton NHS Foundation Trust meet the healthcare needs of Bolton's communities.
From completed works, such as the new doctors' mess, to ongoing developments like the four new modular theatres build, which should be complete for summer 2023, developments are being made to improve how Bolton helps its patients.
Rae Wheatcroft, Chief Operating Officer at Bolton NHS Foundation Trust, said:
We are always looking for how we can provide a better service for our patients and give them the level of care they deserve.

"Often we can make improvements in the way we work, but sometimes our work can be enhanced by a better environment, filled with modern technology that is best suited to a modern healthcare service.

"Our existing estate is tired and gives us operational issues and while we continue to provide safe and effective care to people, improving the environment in which we work and in which people recover will improve everyone's experiences.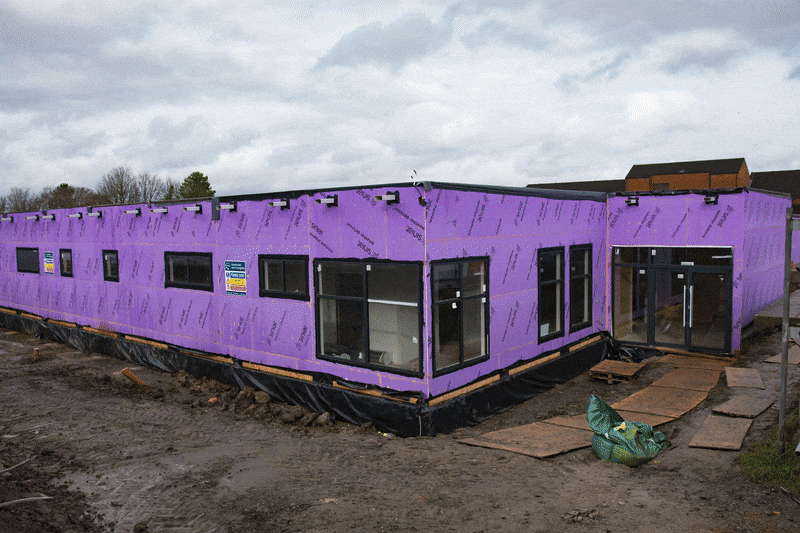 Bolton improvements for patients
Current improvement works include:
Developing agile working spaces for staff
Not all the investment is being pumped into buildings, with digital and technological advancements also being made.
The Trust's Emergency Department has recently started to use its electronic patient record system to document patient notes and refer to specialist inpatient teams, which is helping to improve efficiency for staff and create a smoother journey for patients.
Wi-Fi has been introduced across a number of community sites to improve connectivity and help staff better access the information they need, ultimately ensuring better care can be provided.
Six of Bolton's community sites are also having mobile phone signal boosters installed to help remove signal dead spots:
Waters Meeting Health Centre
Bolton One
Breightmet Health Centre
Ingleside Birth and Community Centre
Crompton Health Centre
Lever Chambers
Rae continued:
Providing facilities, equipment and technology which help our staff to do their jobs with ease, rest areas which help them relax and facilities which meet their faith needs helps us to remain one of the best places to work in Greater Manchester.
Wait continues for new hospital bid
The Trust is still waiting to hear whether its funding bid for new hospital buildings has been successful.
It submitted a bid to government to expand its estate and build a new hospital, next to the current maternity unit, to house maternity, neonatal, gynaecology and breast services.
Rae added:
We will always do our best to provide the highest levels of care possible for our patients, but we continue to do this in a set of buildings which were designed and built more than 150 years ago.

"What was right for the Victorians isn't right for this generation; a new hospital estate would help us better meet the needs of our communities.
Find out more about the services Bolton NHS Foundation Trust provides throughout Bolton.